CLEVELAND, Ohio – May 13, 2013 – AT&F (www.atfco.com), a recognized world leader in large scale


welding and fabrication, based in Cleveland, Ohio, USA, launched its India operation, AT&F India Fabrication Pvt. Ltd. (www.atfindia.com), in Mumbai in 2011. AT&F India has completed initial fabrication of large-scale pontoon jetties for the Gogha/Dahej Ro-Ro Ferry project in Gujarat, India.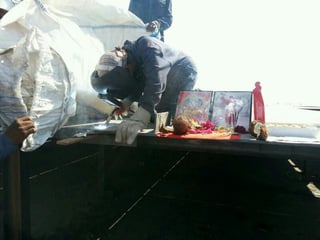 The Ro-Ro Ferry Project is an initiative of the Gujarat Maritime Board (GMB) to commission a Ferry Service across the Gulf of Cambay in Gujarat. The Gujarat Maritime Board (GMB) is the wing of the Government of Gujarat charged with responsibility for maritime matters in the state. Terminals at both Gogha and Dahej are currently being constructed with future service locations planned by the GMB. The Ro-Ro ferry service will provide a faster convenient means of transportation between South Gujarat and Saurashtra. The vessels are designed for all vehicle types with special attention to trucks and cars. Passengers will be transported via the RoRo vessels or other dedicated passenger ferries. AT&F India has been awarded a contract to complete the fabrication of two vessels, one for each initial service location. This fabrication includes the laying and welding of the keel plates through the launching of the pontoon at each location and vessel certification. "AT&F India brings a quality system that is second-to-none along with an American firm work culture. We tackle difficult projects requiring robust management systems, undertaking projects for customers who require the highest of standards," states Sameer Patel, AT&F Country Manager. AT&F India aims aim to become a premier shipbuilder catering to the small and medium
shipbuilding industry. Michael Ripich, AT&F President adds, "We are excited and very pleased with progress on the Ro-Ro Ferry Project and anticipate a successful completion in the coming months. This is a tremendous milestone for the team." AT&F proudly proclaims "
We Invest In Customer Success" and the continuous dedication to push the limits of precision, size and scope is evident with the capital investments made to service industry. AT&F India Fabrication Pvt. Ltd is a wholly owned subsidiary of AT&F which is based in Cleveland, Ohio, USA. Shipbuilding division of AT&F India Fabrication Pvt. Ltd. is managed by a team of well qualified and experienced professionals able to undertake turnkey shipbuilding projects, ship repair and other engineering fabrication and maintenance projects. AT&F (
www.atfco.com) began operating as a steel fabrication company in 1940. Pride and attention to detail have inspired its growth and helped to define the manufacturer it is today. AT&F has built an outstanding corporate reputation providing custom steel manufacturing solutions to industrial manufacturing companies throughout the world.