Since 2003, WIRE-Net has recognized manufacturing leaders who demonstrate WIRE-Net's mission through their work and accomplishments. Mission Builder Award Winners are selected for their role in strengthening manufacturing in Northeast Ohio and supporting WIRE-Net's goals – to create healthy communities and fuel economic growth.
The four manufacturers being recognized this year come from small, medium, and large companies in very different manufacturing sectors. They are winners because they are committed to growing their businesses in Northeast Ohio, and have invested in themselves and in our community.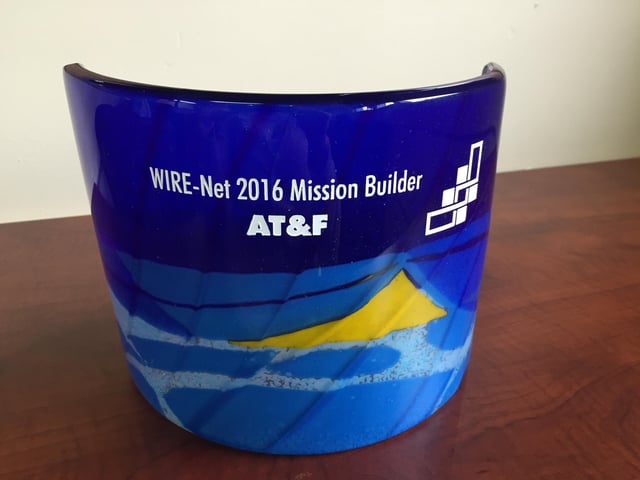 AT&F is a proud 2016 recipiant of the Mission Builder Award. Recognized for our Economic Development in 2015.
In 2015 AT&F added 185,000 square feet of manufacturing space in three locations, and added significant capital equipment to the inventory to continue to provide customers quality products that push the limits of precision, scope and size.
New equipment added in 2015 includes large gantry welding system, robotic welding cell, 6K bevel head laser, 5 axis CNC plasma cutting machine, water Jet cutting machine, and a unique rolling machine. These additions equate to more than $7 M in capital investments ($4.5 M in Northeast Ohio).
In business since 1940, AT&F has grown to become a preferred supplier of:
Metal supply, fabrications, and services that push the limits of thickness, scale, and precision
Materials processing
Components for industrial, energy and defense industries
Stainless steel and exotic alloy fabrication for corrosive environments
Metallic and composite armor technology
The 2016 class also included Jergens, Inc, Stripmatic Products, Inc., and Swift Filters, Inc.
WIRE-Net presented the four Mission Builder Awards to the outstanding businesses on Tuesday, April 26, 2016 at their Annual Meeting.