As a result of the recent IMO 2020 sulfur regulations, AT&F Advanced Metals is fully equipped to tackle the challenge with exhaust gas scrubber fabrication.
The experts at Advanced Metals are fully equipped with:
Years of experience in scrubber tower fabrication
Fabrication and processing of special alloy metals
Dedicated team of engineers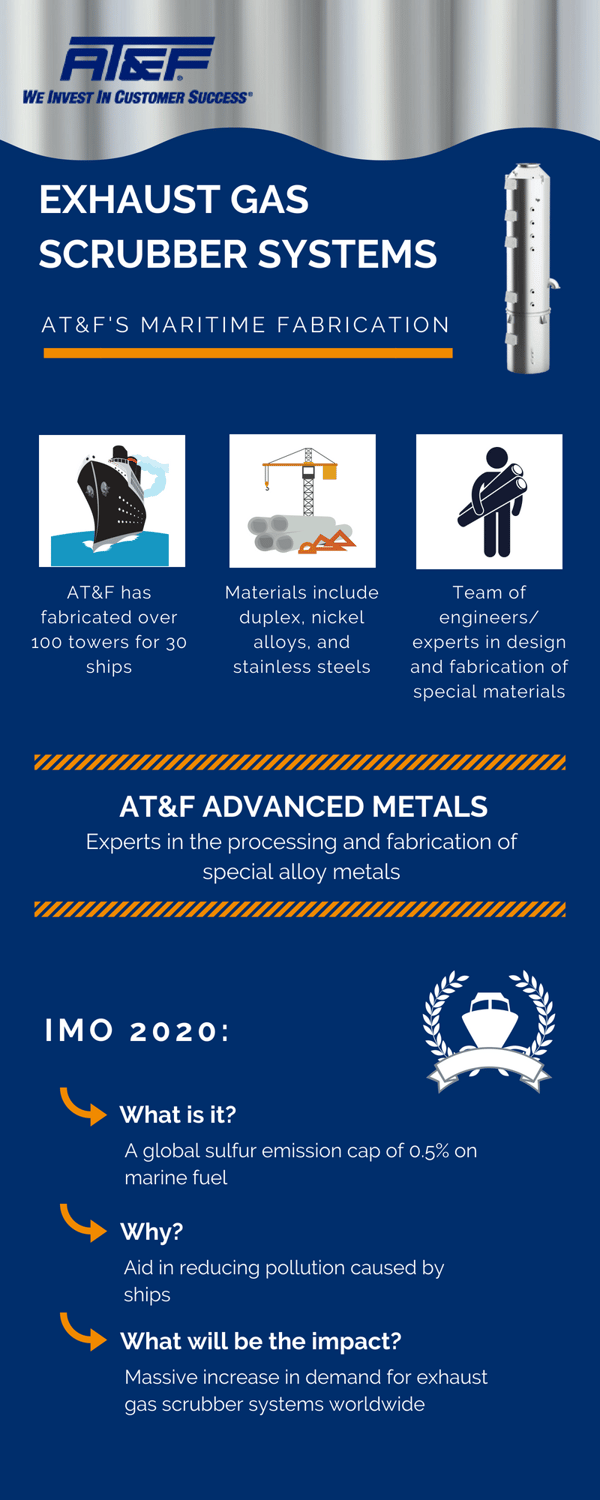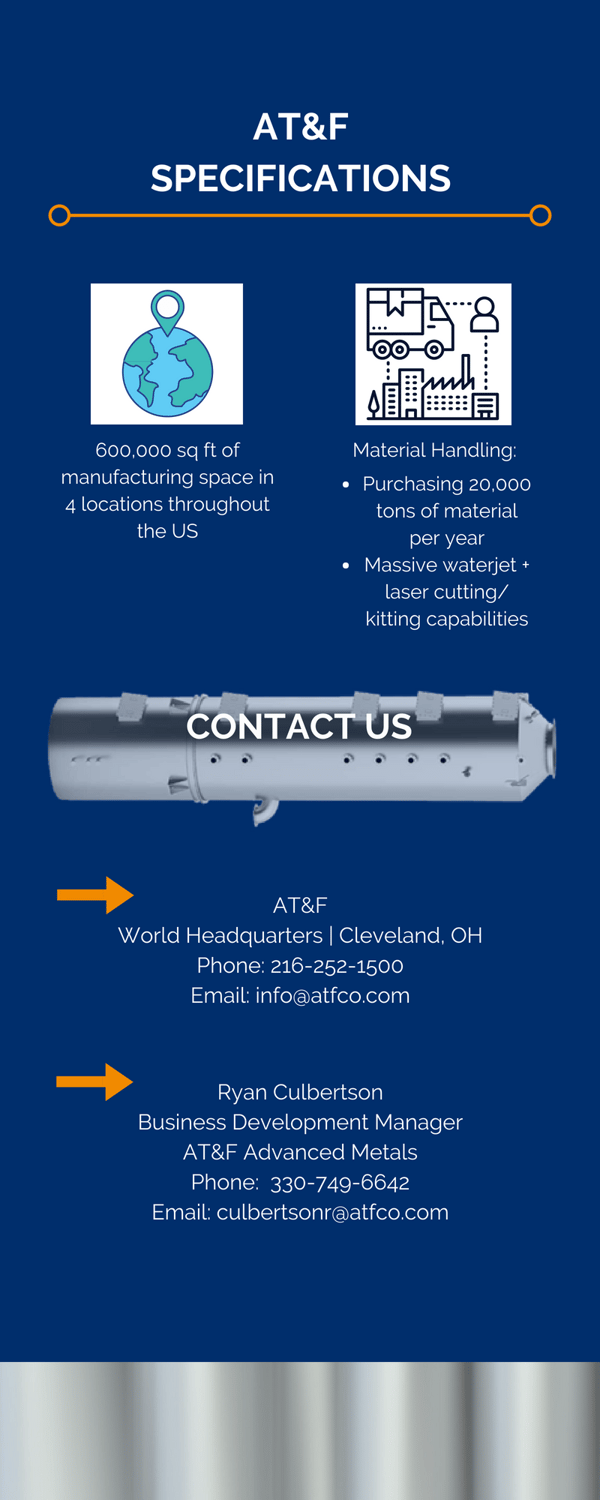 AT&F as an enterprise is a fabricator's fabricator. The scope and size of our capabilities allow us to support the fabrication of large projects others cannot handle. At AT&F, "We Invest in Customer Success®" by living a second-to-none commitment to operational excellence, quality and service. Contact us today about your next project.