AT&F has specialized in heavy fabrication since its inception in 1940. Forming some of the thickest steel available, we provide components for defense, mining, construction, oil and gas, and other industries. Among our capabilities are cutting, rolling, forming and machining.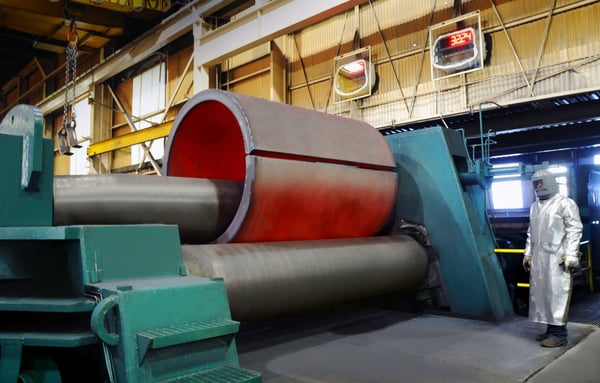 In Cleveland, we offer precision hot or cold rolling of carbon steels thicker than 3 inches, tacking, welding and machining.
Rolling of specialty metals, such as stainless steel, tantalum, zirconium and others, can be rolled at our Advanced Metals location. Located in Orrville, Ohio, Advanced Metals also specializes in thinner carbon rolling.
At AT&F Wisconsin, complex weldments are assembled for several industries in the surrounding area.
Our Heavy Fabrication division is an ISO compliant operation, capable of meeting strict quality demands and tight tolerances. We've proven our value as a supplier to Naval programs and a number of leading OEM's across the world.