As one of the world's premier metal fabrication companies, AT&F creates components that quite literally shape the industries we serve. AT&F's core focus is to Build, Protect, Energize, and Move the World through metal fabrication.
How AT&F's core focus represents the core industries we serve:
Build= Construction and Mining
Protect= Defense
Energize= Renewable Energy
Move= Infrastructure and Shipbuilding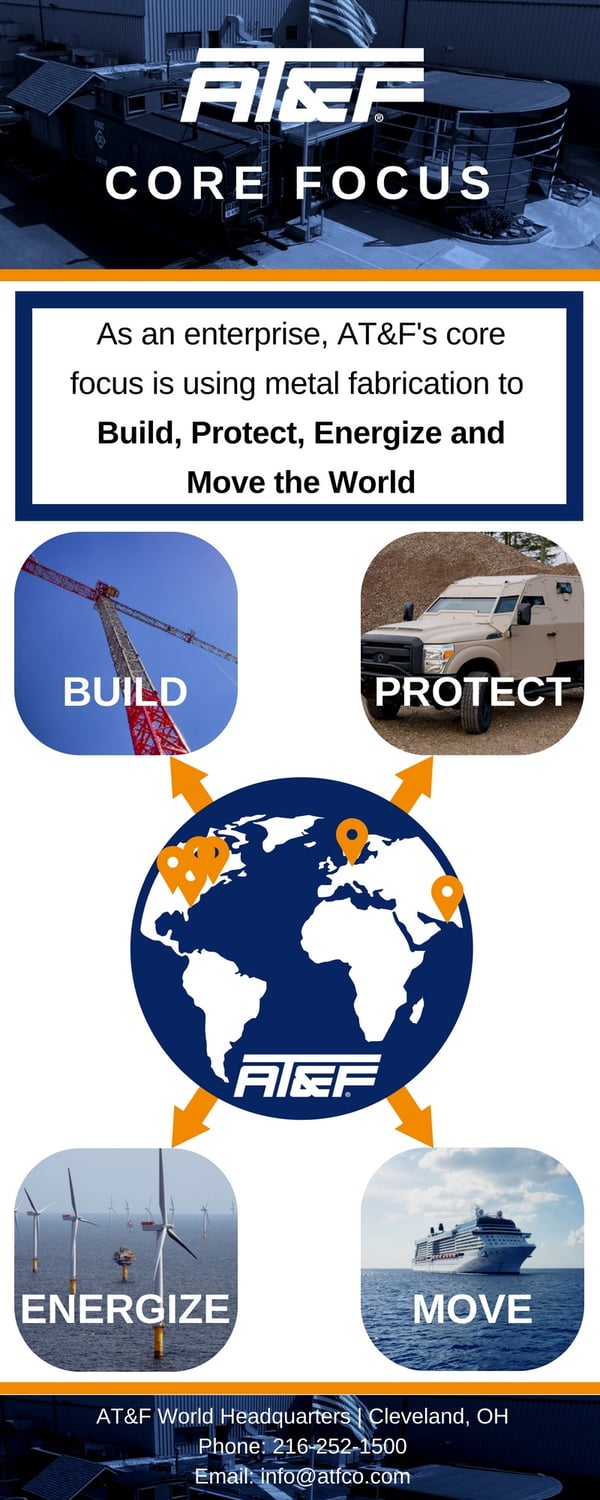 AT&F is more than just a steel-processing service center providing materials, steel fabrication, component manufacturing, and assemblies. Our passion to drive innovation inspires our team members to deliver best-in-class solutions and exceptional service to a wide range of heavy industrial manufacturers. Contact us today for a custom solution to your challenging project.