As one of the world's premier metal fabrication companies, AT&F creates components that quite literally shape the industries we serve. AT&F's core focus is to Build, Protect, Energize, and Move the World through metal fabrication.
How AT&F's core focus represents the core industries we serve:
Build= Construction and Mining
Protect= Defense
Energize= Renewable Energy
Move= Infrastructure and Shipbuilding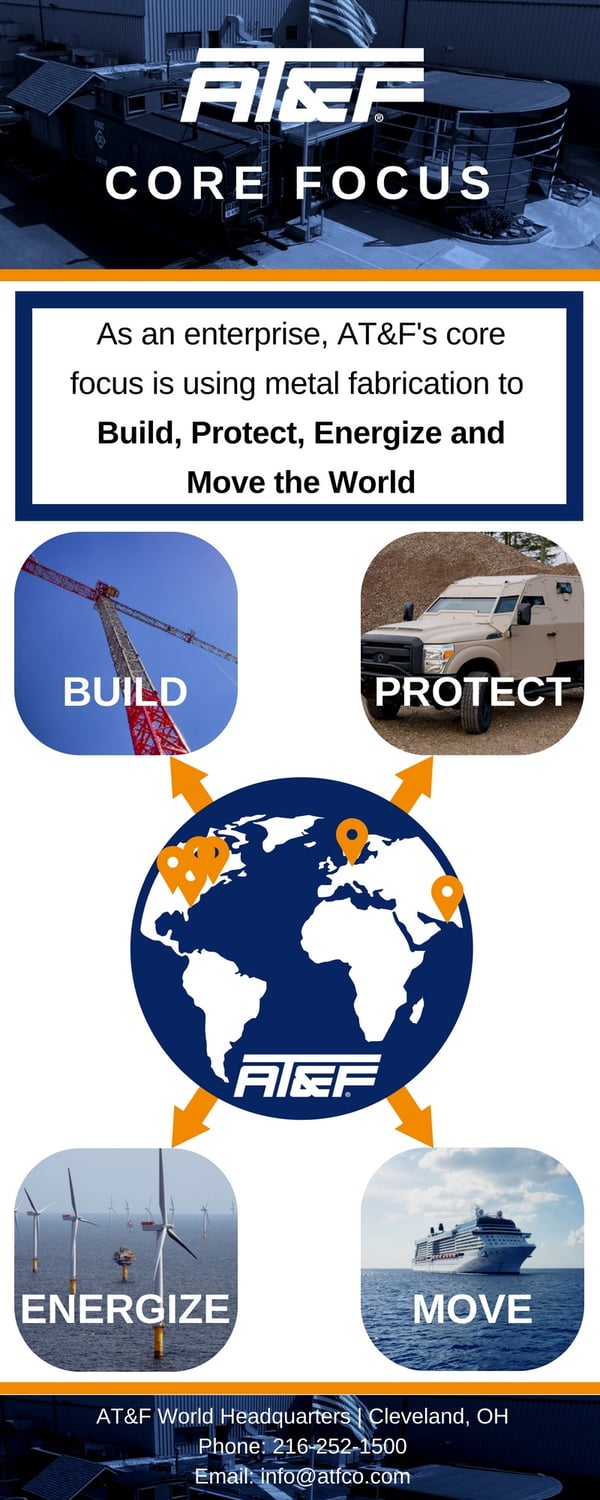 AT&F is more than just a steel-processing service center providing materials, steel fabrication, component manufacturing, and assemblies. Our passion to drive innovation inspires our team members to deliver best-in-class solutions and exceptional service to a wide range of heavy industrial manufacturers. Contact us today for a custom solution to your challenging project.
About
AT&F has over 80 years of experience, impressive equipment capabilities, and quality in their DNA. These qualities are aligned with AT&F's core focus to Build, Protect, Energize, and Move the World through metal fabrication. The company has built an outstanding reputation of quality and innovation by providing custom and high volume steel fabrication to industries throughout the world. They are committed to customer success via specialized facilities and locations, and superior quality systems. AT&F is an ISO 9001:2015 certified fabricator with 600,000 square feet of manufacturing space in multiple locations, including Cleveland and Orrville, Ohio, Manitowoc, Wisconsin, and Aarhus, Denmark.