AT&F, a large scale welding and heavy steel fabricating company, based in Cleveland, Ohio, USA, has launched its operation, AT&F India Fabrication Pvt. Ltd., in Mumbai. AT&F India's Mumbai based manufacturing capabilities include 13,000 square meters of fabrication facilities with 50 tonne lifting capacity providing heavy plate cutting, rolling and welding to exacting standards. AT&F India's waterfront shipyard boasts 3.5 acres with 120 meters of frontage. "We see energy, defense, and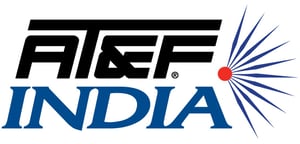 shipbuilding as markets where we can provide the most value in India, just as we have, for decades, in the USA. AT&F's presence in India is an exciting endeavor for our firm. The greatest things that we have to offer the Indian marketplace are not just the steel fabrications that are in great demand. Rather, it is our knowledge and management discipline that have served us well in the US for more than 70 years that are our most valuable products," said Michael Ripich, AT&F president.
"Our success in India will be a result of managing the business in ways that are consistent with the foundations of AT&F's US business model of providing customers with high quality work in a highly ethical and efficient manner," he added. "We will provide detailed documentation of work systems and processes. We believe this reflects the discipline of the work environment and is immediately evident in our products and to our customers. AT&F India will replicate our proven methods of documentation and trace-ability. This differentiates us from other fabricators and gives us a competitive edge in a demanding Indian market. Additionally, our aim is to make optimal use of labor and minimize the turnaround time for projects, thus allowing us to pursue multiple opportunities. This means that we will continue to introduce state of the art technologies, special tools and large capacity equipment that push the limits of size, scope and precision," he said.
The company has a Shipbuilding division in India consisting of a team with expertise in shipbuilding and also submarine construction. C.K Sreedhar (Ex. Mazagon Docks Ltd) has more than 45 years of vivid experience in shipbuilding viz naval ships, coast guard ships, barges, supply vessels, tugs and other vessels and is a stalwart in the Indian shipbuilding Industry. C.V.H Rao (Ex. Mazagon Docks Ltd) has more than 35 years of experience in the field of shipbuilding. He recently retired from Mazagon Docks Limited as the General Manager, Commercial. Swapan Kumar Bhattacharya has served for Mazagon Docks Limited for more than 35 years in submarine construction. The division can undertake turnkey construction of Barges, Tugs, Oil Tankers, Off shore support vessel's (OSV'S) and Dredgers.
In the USA, AT&F is a provider of carbon, stainless and alloy steel fabricating, component manufacturing and assemblies, with several subsidiaries and brands. ASME "U" Stamp Number 14, that was awarded to AT&F in 1940 is confirmed by ASME as the oldest active certification, with "U" stamp numbers now exceeding 40,000. AT&F also has the ASME "S" stamp and a full array of nuclear capabilities: "N", "NA" "NS", "NPT" and "N3" stamps. Since operations began in 1940, AT&F has grown to over 60,000 square meters of fabrication facilities. In the US the company has added a dedicated nuclear facility, new equipment, including the largest heavy plate roll in the world, a new beveling robot and the longest single ram press brake in the world.