CLEVELAND, March 19, 2020 /PRNewswire/ -- AT&F is pleased to announce new technology investments for 2020. The first investment is a laser welding/laser cutting machine, which supports AT&F's core focus to Build,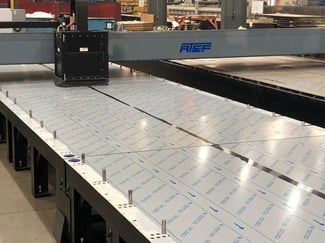 Protect, Energize and Move the world through metal fabrication.

According to Ken Ripich, EVP of Business Development, "There is increased demand for "welded wide" material from our customers. Various steel mills around the world have limitations on the width of material they can produce in specific grades. Many end users in different industries require much wider material for manufacturing their products. We now have the ability to join large sheets of material and laser cut profiles all on one machine."

AT&F has been providing these services for over a decade utilizing a hybrid laser welding system. While serving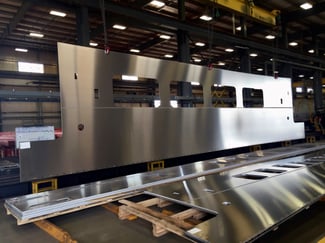 the market well for many years, the addition of improved technology will instantly expand AT&F's light gauge welding capabilities and capacity.
After months of research and development, AT&F is proud to announce the recent installation of a new automated laser welding system. This machine will be capable of joining multiple sections of material together, with lengths exceeding 75 feet and widths exceeding 10 feet. Customers are thrilled that AT&F will be able to offer high volume "welded wide" material from their Cleveland facility. In addition to this game changing investment, AT&F has also upgraded their laser cutting equipment. Stay tuned for more information about this innovative technology in an upcoming press release.
About
Through 80 years of operation, AT&F has built an outstanding reputation of quality and innovation by providing custom and high volume steel fabrication to industries throughout the world. We are committed to customer success via specialized facilities and locations, and superior quality systems. AT&F is an ISO 9001:2015 certified fabricator with over 600,000 square feet of manufacturing space in multiple locations, including Cleveland and Orrville, Ohio, Manitowoc, Wisconsin and Aarhus, Denmark.
Media Contact: Ken Ripich, Phone number: 1-216-252-1500, Email: info@atfco.com