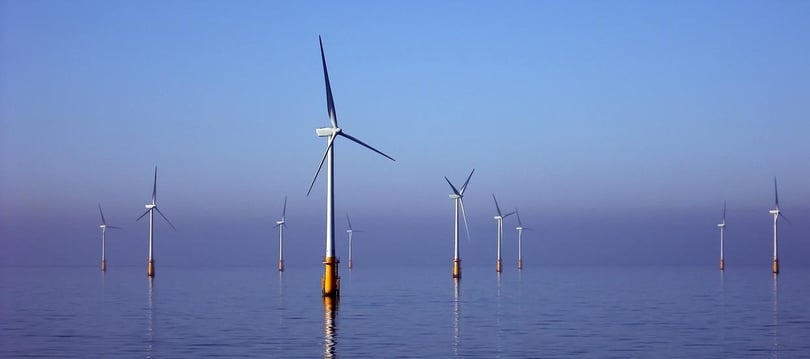 Project Icebreaker
A weather buoy in Lake Erie measures the average wind speed at 15 miles per hour. Lorry Wagner, a researcher highly involved in the revolutionary effort to line Lake Erie with wind turbines, says wind speeds are better here than the mid-Atlantic. The potential for wind power generation is just off our shores.
Lorry's project, led by LEEDCo (Lake Erie Energy Development Corporation), would be the first of its kind in the Great Lakes. The proposed project "Icebreaker," would construct six 500-foot wind turbines 8 to 10 miles off the Cleveland shoreline. Cleveland residents and businesses could benefit from this potential source of renewable energy, found just off the coast of our city.
Though the project itself is considered a pilot - a first step in researching for a potential future energy source - it could benefit Cleveland businesses immediately. The transformation of Cleveland into a leader in clean energy would mean a boom in new manufacturing. Companies like AT&F could be immediate beneficiaries.
Benefits for CLE manufacturing
AT&F is uniquely equipped to manufacture parts for the proposed LEEDCo Icebreaker project. Our specialization in the fabrication of large steel components has been utilized by a variety of industries, including renewable energy, and is perfectly suited to handle the parts required for wind turbine towers.
At the inception of Project Icebreaker, AT&F was selected to be a partner, representing U.S. steel fabricators. Read the full press release here. The project itself could change not only the view from the shore, but the perception of Cleveland. A city amid a renaissance could jettison itself into a position of leadership in wind power. If proven successful, the LEEDCo project could be mirrored by other Great Lake cities. Cleveland is in a unique position to supply the needs of projects such as this. The port of Cleveland is ideal for shipping large turbine pieces.
Our CEO, Michael Ripich, is quoted in the article linked below, "Cleveland could be to offshore wind what Detroit was to automobiles. We could offer the integrated supply chain that Henry Ford envisioned."
Read more about Project Icebreaker in Cleveland Magazine.Click here for full article.